I can't get enough wild brook trout. I'm a speckoholic. I seem to always find a new favorite stream, thinking it can't get any better. Then I find another favorite. I'm not a big fish junky, or even a numbers junky for that matter. Call me crazy, but I would much rather chase wild 7" brook trout in the middle of nowhere than 25" browns on a river that's a stones throw from civilization. If you're suffering from Speck Fever you know what I'm talking about. The scenery and the things you come across on a wild brookie excursion simply cannot be seen on a tailwater or a popular DH stream.
I wasn't expecting to get the opportunity to fish before the expo in November. I had the mindset that the last trip was going to have to hold me over until November. One of those short notice trips. Real short notice. School starts back up tomorrow, so I jumped on the opportunity to explore some new and unfamiliar brook trout water before the dreaded fishing lull sets in for me. Mount Mitchell was the destination of choice. Pulled into the parking area at 9:45, greeted by chilly temperatures rebounding from a night in the upper 40's to low 50's. Mt. Mitchell was deserted at 9:45 in the morning. Compared to a Saturday in mid July, NC's first state park wasn't busy at all. Passed only 4 hikers on the trail.
With my great grandad's old fiberglass 6'9" fly rod, I began the day. This particular creek, (name shall not be named!) usually produces fish. They're all brookies too. Today was an outlier from those fantastic days where you catch fish out of every pool. The fishing was OK at best. Low water is to blame. Fish are being forced to move to other pools. I did manage to hook several fish, but unfortunately they wiggled off before I was given the chance to take a picture. I threw in the towel once I got to one of the waterfalls. I hiked back out of the valley and hopped over to the next stream.
The next stream was the reciprocate of the last one. It was loaded with wild brookies. They were abundant in almost every pool and would rise to anything you offered them. The Extended Body Inchworm did it again yesterday. It enticed fish from every direction. Instead of that infamous one shot per fish rule, it was multiple tries per fish. they would rise to the EBI over and over again. It was truly incredible. I had a field day from the first pool I fished to the last. I lost count of the numbers. Missed literally 60 or 70 fish. This particular stream is my new favorite.
After about an hour of fishing, I came across a deep pool below a small waterfall. I was sure there was a fish that exceeded the average size of the fish in this stream. With high expectations, I made a short cast into the pool. At first there wasn't any action. Nonetheless, I decided to keep the fly in the water for a few more seconds. I'm glad I did. Out of the corner of my eye, I saw a wake charging at my fly. A moment later that wake transformed into an splashy attack. It reminded me of Shark Week. You know, where the seal is annihilated by a breaching Great White. This fish took some line off of the reel.
So, what stream will beat the current favorite? Time and map studying will tell...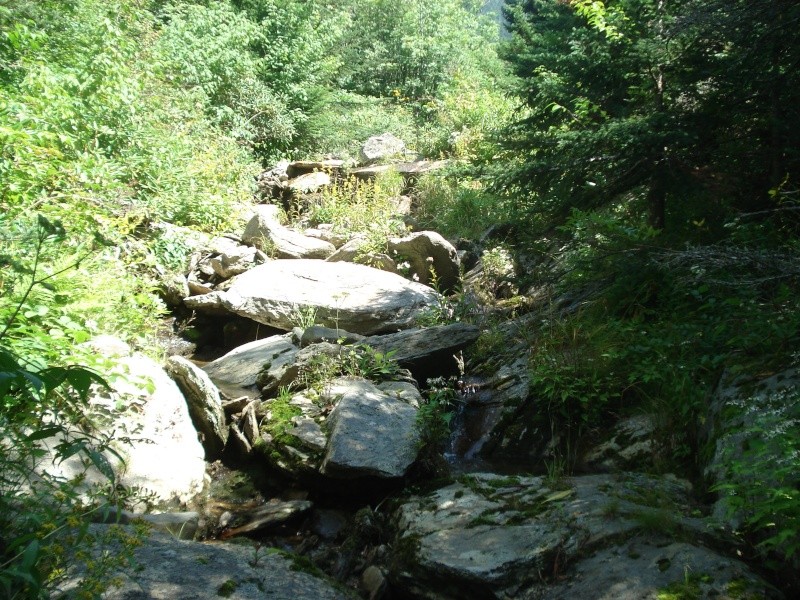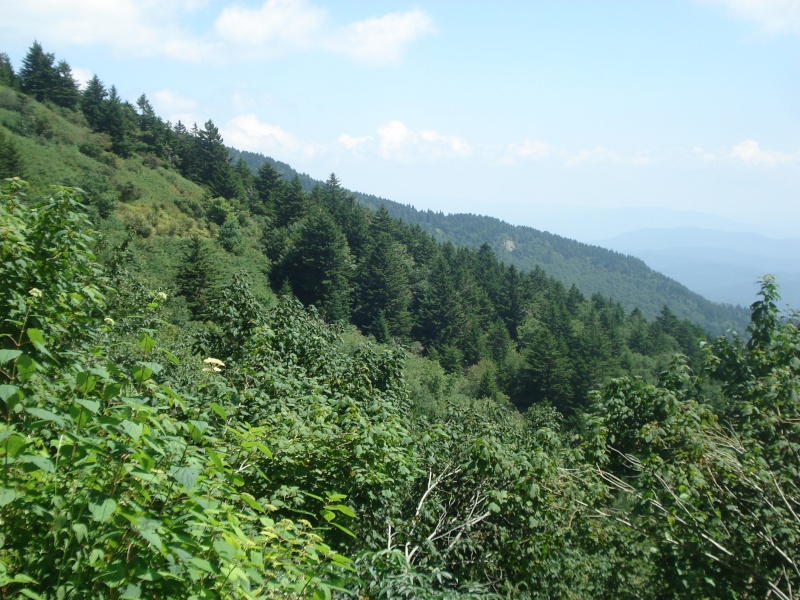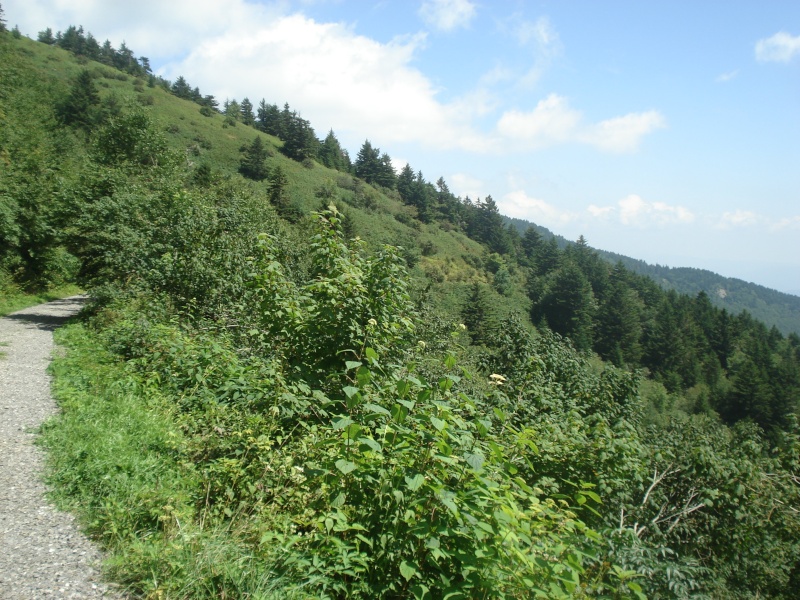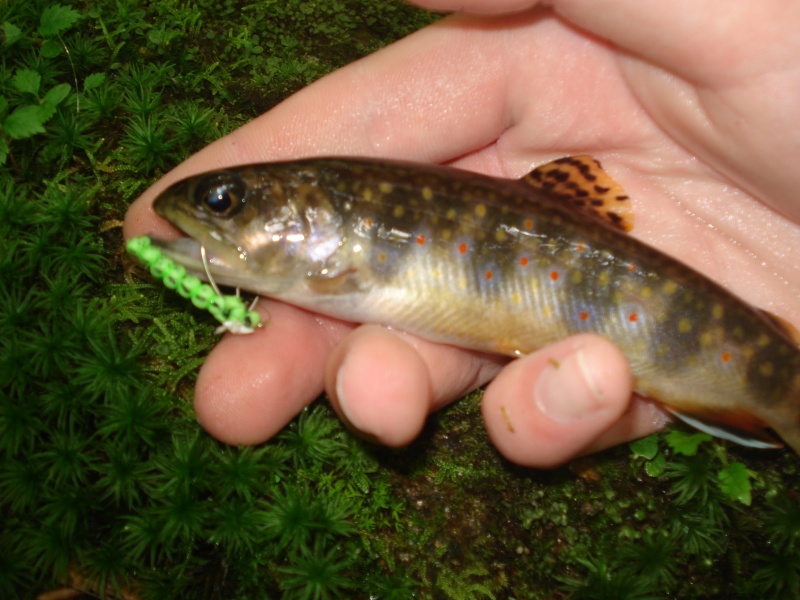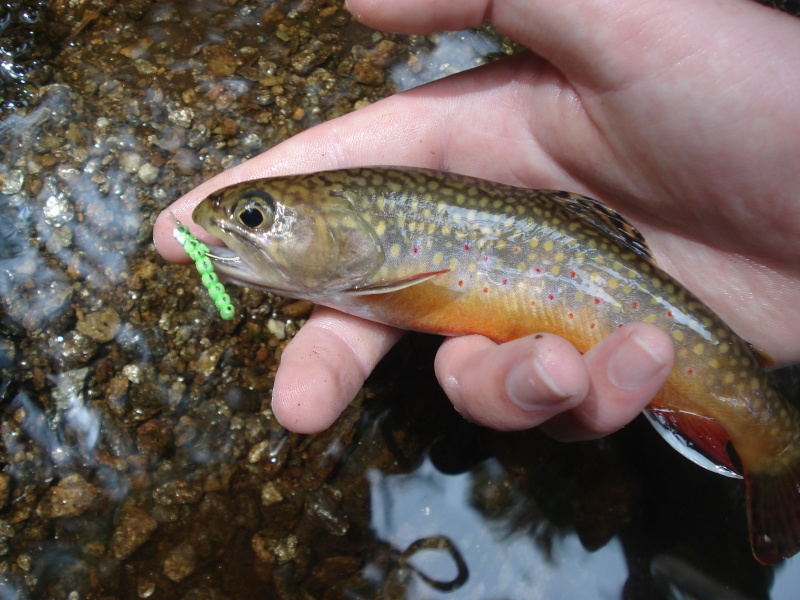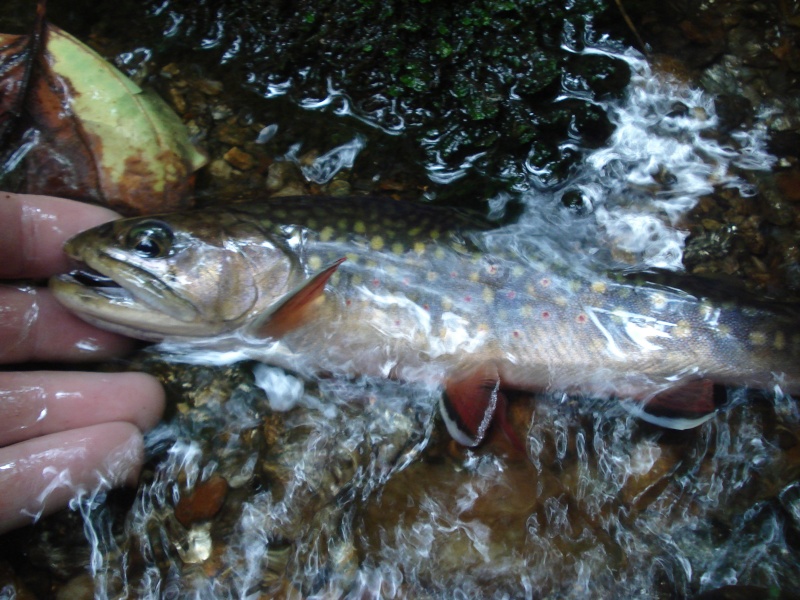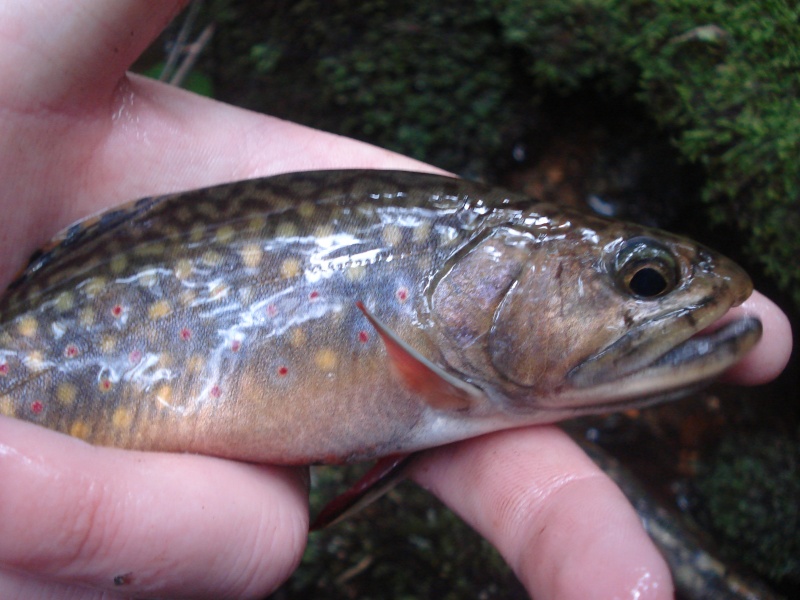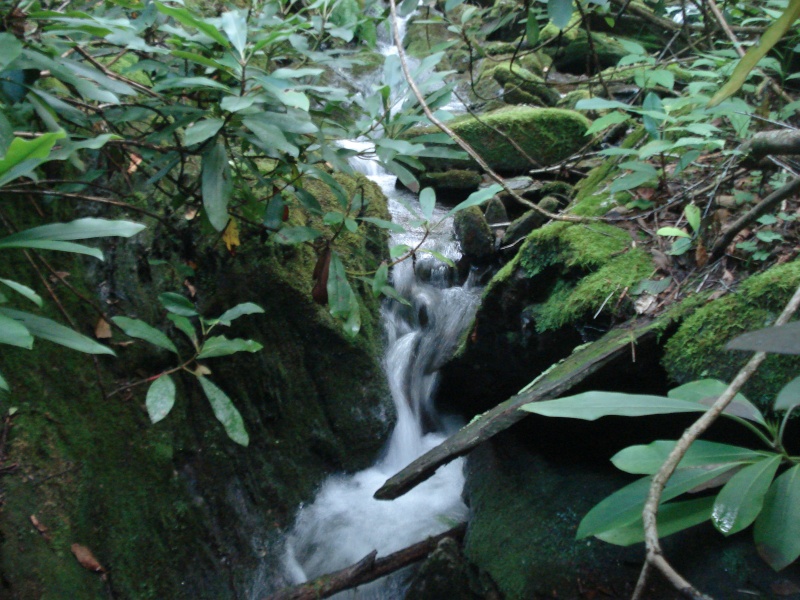 Dad, Grandad, and I may head up there Labor Day weekend, pitch a tent at a backcountry site adjacent to this stream and fish until our hearts are content. Don't know for sure though yet.
Those fish look so beautiful. It's good to see that someone is catching trout. I have been dying to get into a stream and hope to this weekend. Roll Cast and I hope hit some blue lines this weekend and we are planning to be up near you guys so if you see a 40'ish guy with his 12-year old son in a silver Honda Pilot, say hello. Andrew, aka, Mr. Roll Cast, is dying to try some of the many flies he has been tying, and hopefully we'll catch some.

hookedontrout

Member




Posts

: 80


Join date

: 2010-05-26


Location

: Davidson



Since our last trip to a blueline was pretty unsuccessful - one fish, 5 ticks, one water bottle left open and spilled, if anyone has any suggestions or tips, we would greatly appreciate it. We were thinking of exploring some blue lines in Yancey county, near Mt. Mitchell.

hookedontrout

Member




Posts

: 80


Join date

: 2010-05-26


Location

: Davidson



Shot an email at ya



Similar topics
---
Permissions in this forum:
You
cannot
reply to topics in this forum