The expo went very well. I was fortunately able to meet a good number of friends and fellow anglers. Brad Sprinkle, Randy Ratliff, Jule and Colin McDowell, and Frank Smith being a few of them. Brad Sprinkle (teachrtec), who owns Trash Flies.com allowed me to tie at his table. If you've never watched Brad tie, you owe it to yourself. Brad has created some of the most creative and effective flies you'll ever see. Brad incorporates copper wires from electronic cords, wire insulators, foam from flip flops, and "trash" from household items. He calls his creations "Trash Flies". They're made from things the average tyer wouldn't think of using. It's truly amazing what you can use for fly tying.
Here's a few pictures from the expo...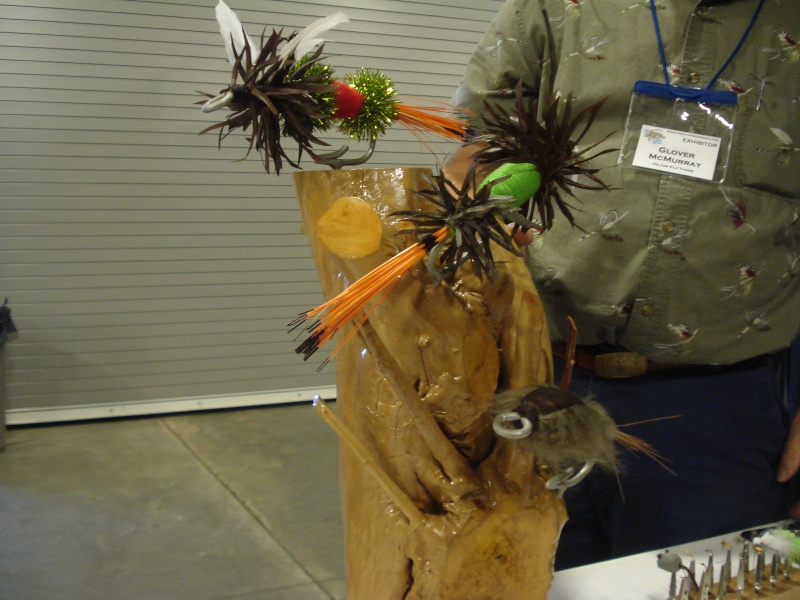 Brad's "Trash Flies"
I really enjoyed getting to meet you in person. Cool tying with you and talking flies. You are one talented soul.
Thank you for everything Brad! Good to finally meet you and Melanie. Looking forward to next year!


---
Permissions in this forum:
You
cannot
reply to topics in this forum