Hey guys I thought I would let you all know with some time in advance. Gander Mtn in Greensboro is going to be haveing some fly fishing seminars Feb. 27-28. These are FREE to the public. Im going to be teaching beginner basics and possilby stream entomology on the 27th but TU and FFF will be there Anthony Hipps and Linda Heller will be doing some casting demos on the 27th and tying demo and instruction on the 28th. There may be some others as well (im still waiting on call backs) If any of you can come that would be great. It would be cool to meet some of you guys in person. I also will be starting a Fly Fishing/Tying club at that store as well so if your interested you can inquire about that.
That's awesome lance! I am sure it will gather a crowd. Keep us posted on your progress, always cool to get people into the sport!
Just a reminder. This weekend is the fly fishing event at Gander Mtn in Greensboro. These are all FREE seminars.
Saturday will have a fly fishing basics class and possibly a stream entomology class.
Looks like TU and FFF will be there with Anthony Hipps (South East FFF president) doing tying demos on the 28th.
Linda Heller (She helps with Bob Clousers schools) will also be doing some casting demos on the 28th.
Wing and Fly will also be there on that Sunday.
If you guys are in town stop buy and say hello. I would be great to meet you guys in person and talk fly.
What a killer day. I spent the day talking fly with two of the most respected fly fishers in the sport. Not only did Anthony hipps show me how to tie a couple of his most famous patterns that were featured in "Fly Tyier" magazine, but Linda Heller and I spent a good amount of time talking fly. I always say you can never stop learning and I figure if your going to learn something about fly fishing why not from two of the best. Im excited to say that Linda told me that next time that Bob (Bob Clouser) is in town that we all should hit the water togeather. I gladly accepted the invite. Here are a few photos of the masters in action.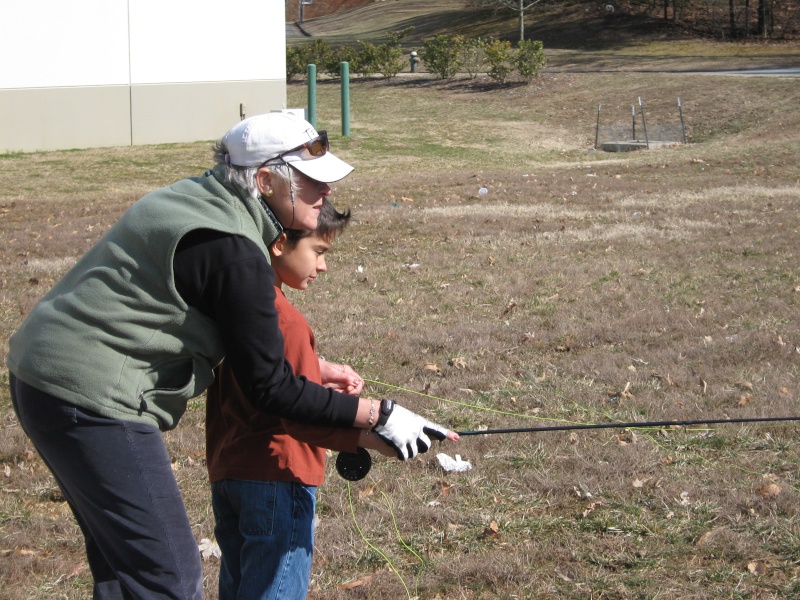 Looks like a huge success!! I wish I could have got away to attend.

Yeah, take the offer to fish with Bob!! Bob is one of the best anglers/tyers out there. He's fun to be around, as his sense of humour is great.


Similar topics
---
Permissions in this forum:
You
cannot
reply to topics in this forum