This will be our first ever backpacking trip into the Smokies. Andrew (aka Roll Cast), Mark and I will be braving the wild for our first backpack/tent trip. I hope we have all the essentials - tent, backpacks, sleeping bags and pad, water filtration system, stove, ready to eat meals, knives, wading shoes (we went with the Chotas), rods. First - any advice on location would be appreciated, currently we are thinking of going up Bradley Fork from Smokemont. Are the campsites large enough for more than one party if someone is already there since you can't reserve campsites prior to May? Second, what kind of bear proofing would you suggest? I do not have a CCP, so a handgun is out of the question. Any other insights or advice would be great. Thanks everyone! Please feel free to shoot me an message.

hookedontrout

Member




Posts

: 80


Join date

: 2010-05-26


Location

: Davidson



As far as bears go, you should be fine there. If you see one, get together and make plenty of noise, they are scared of us. Hang a bear bag at night. That means getting anything with a smell (Chap Stick, tooth paste, cooking gear, food, deodorant, etc.) off the ground and away from your tent. You want to hang it a ways from where you are sleeping, same goes for cooking and cleaning. Some camp sites already have bear bag systems that are easy to use. If not, look for a branch that hang away from the tree, so they can't just climb up the tree and grab the food. Make sure it is plenty high off the ground that a bear could not stand on its back legs and reach it. Consider doing this while you are fishing if you are going to be away from your gear, they can get crafty and rip through anything if they smell something.

It might rain, so have something to keep your packs dry. And bring a ground tarp to lay down under your tent. Don't camp on the bottom of a slope, where rain water could run into your tent while you are sleeping. The smokies are great, you'll have a blast.

Clark

Junior Member




Posts

: 6


Join date

: 2011-04-04


Location

: Asheville, NC



We have reservations at campsite #50, which is less than 2 miles from Smokemont, so we will be relatively close to our car, almost like car camping. The ranger tells me they have bear cables there so we will hang up our food and stuff. Any advice on fishing in that area? We have gone up Bradley Fork before, but had no luck.
Thanks.

hookedontrout

Member




Posts

: 80


Join date

: 2010-05-26


Location

: Davidson



Plenty of wild rainbows/browns (brookies in the headwaters) thriving in Bradley Fork. Tie on a Green Weenie or a Stimulator and start counting fish!
How do you feel about leaving your tent and all your gear while you fish? Is that even an issue down here or am I being a paranoid New Yorker? (although I am a happily transplanted Tar Heel since 2003)

hookedontrout

Member




Posts

: 80


Join date

: 2010-05-26


Location

: Davidson



I wouldn't worry too much about it. I leave things at the campsite (inside a busy campground) when I take off to fish. I've never had anything stolen (from man or bear). Just to be safe, I would leave anything that is sentimental or valuable in the car. I'd put everything in the tent so it's not out in the open.
We had a great trip. Hiked up to the campsite, set up our tent, made a big fire, drank filtered water from the stream, the whole nine for us ex-city slickers. I caught a huge Smokies Skunkeroo, but the water was so high and fast due to torrential rain, and I do not know how to fish wild trout water in those conditions. Andrew outfished his dad as well as carrying the heaviest pack and Mark had a great time as well. Can't wait to get back out there. Will post pics soon.

hookedontrout

Member




Posts

: 80


Join date

: 2010-05-26


Location

: Davidson



Some pics from the trip. Thanks to everyone for the advice. We will get em next time!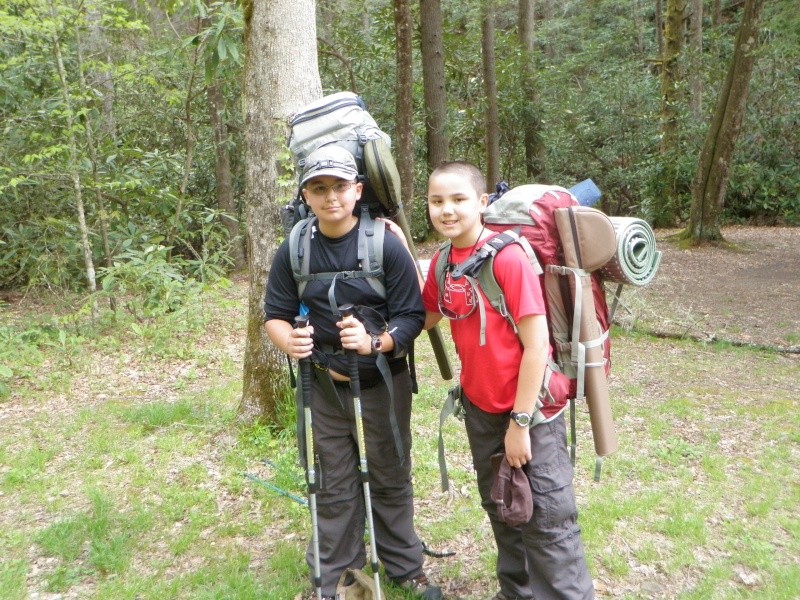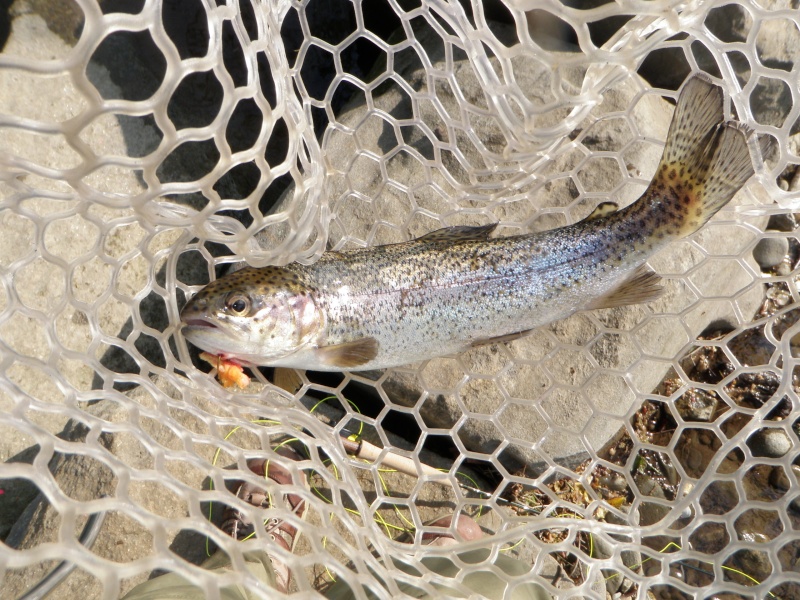 hookedontrout

Member




Posts

: 80


Join date

: 2010-05-26


Location

: Davidson



Looks like you guys had a blast! High water can be a pain...


Similar topics
---
Permissions in this forum:
You
cannot
reply to topics in this forum